Angels Conversations ~ Angelic Institute of Light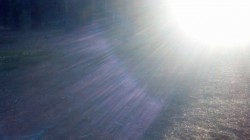 Angelic Energy
"Answers from the Other Side
Spiritual Teacher & Author
If your seeking a few answers or wanting the next steps for you on your spiritual path. Welcome to a site with a lot of answers.
When you are in the process of activating your highest purpose, changes need to happen. It is important for each and everyone of us to step into our deepest calling. It is now shifting the planet for the future.


"We" will provide answers from understanding and compassion....
** Connecting you to a loved one who has crossed over
** Understanding any blocks you might have from prosperity
** Addressing any issues with your health, and how to shift to a healthier state
** Creating a Business full of prosperity
** Removing any personal challenges from within
** Deep personal questions we all need answers to
"We, the Angels, Ascended Masters and Crystal Lynne are a bridge to provide information with a clear connection to the Next Step. We teach you how to trust yourself and your crew of Angels & Guides.
When working with your Angels side by side you will learn to trust your intuitive guidance, they will truely become your close friends. You will prosper, heal and expand through knowledge, connection and self healing.
Through Angelic guidance you will be shown a higher path for deep transformation, understanding, and healing.
The greatest contribution you can give to yourself, your loved ones, and humanity is for you to reach your fullest potential.
The Angels help all of us heal physically, spiritually, emotionally, financially and much more."
"Creating a wave of miracles"
- Crystal Lynne
You can Expect Life Changing Angelic Miracles ≈ Spiritual Angelic Shower
Feel Lighter on a Physical and Spiritual Level ≈ Shift in Your Life
In a Reading or Consultation, you will receive the information essential for your own personal journey...
* Spiritual Self Development
* Healing Energy through the Angels
* Spiritual Awakening and Awareness
* Spiritual Connection with Your Angels
* Breakthrough Therapy ~ Removing Patterns
Allow yourself to live
an Extrao
rdinary and Awakened life

with Purpose, Fullfillment, Peace and Joy.
"Let us provide you with the answers to help with your own personal expansion, understanding
and knowledge of how to work
with your Angels on a larger scale.
Together we expand awareness create transformation in your physical, emotional and financial journey." Crystal Lynne
The Information you will receive will be life changing....

"We" invite you to see a few of the beautiful testimonials of the people "we" were blessed to assist on their own personal journey.
100% sucess rate.....there is no limitations!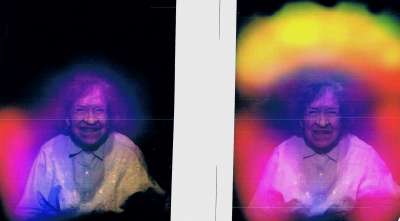 Aura Picture - Before and After the Healing
Before and After. This is a part of the ~ Monadic Light Resequencing
Crystal Says "I am always amazed at the way Angels bring me situations"
Her Client was no longer in pain.
The color around her is reffered to as an aura picture.

The colors reflect the energy aro
und her. You can see the Aura is very off balance.
She was in alot of pain due to her broken hip.
To See, Hear and Feel the human energetic field allows Crystal to get into the emotional
Allow for healing on multi-dimensional levels.
Donations for book ~ All Donations go to schools and educational programs