~~Blessings from Mt Shasta ~~
Mt Shasta
Dedicated to serve with Integrity, Clarity and Truth.
"It is my lifework to guide those who are taking the higher path through a DeepTransformation. Healing through Guidance from Your Angels, I can give you information from your Angels and the Ascended Masters this help you learn how to clearly connect and hear your own messages. Learn how to trust yourself and your crew of Angels. When you work with the Angels, you will learn to trust your intuitive guidance, prosper, heal & expand through knowledge and self healing.
It is the greatest contribution you can give to mankind.
The Angels help all of us heal physically, spiritually, emotionally, financially and much more." - Crystal Lynne
Every experience reading or retreat is unique, healing, tranformational, and fun.
Empowering your self development, your healing, your spiritual connection, living an extraordinary, awakened life.
Your answers, your understanding and your knowledge of how to work
with your Angels on a larger scale. Together we expand and transform with awareness. Creating transformational education with "Alignment, Personal Self Growth & World Healing."
There is so much more going on than what meets the eye.. The Information You will recieve is Life Changing.... See Testimionals
"Tap into Your Unlimited Potential"~ "Start Living Your Dream Life Now"
Book Your Consultation~Reading
Aura Picture - Before and After the Healing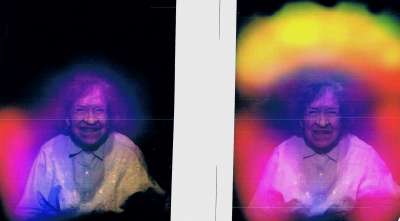 Aura Picture - Before and After the Healing
This before and after picture is about a client who had a broken hip.
Another Miracle! Crystal Says "I am always amazed at the way Angels bring me situations"
Her Client was no longer in pain.

T
he color around her is reffered to as an aura picture.
The colors reflect the enegy around her. You can see the Aura is very off balance.
She was in alot of pain due to her broken hip.
This picture was taken without Crystals knowledge.

To See, Hear and Feel the human eneregetic field allows Crystal to get into the emotional
roots of dis-ease.
Allowing for healing on a quantum level.
E-Course Angelic Communication & Intuition Self Development
There is nothing more beautiful than working with the
Angels, Guides and the Ascended Masters.
As Mount Shasta's Angels Communicator and Teacher, Cystal and her staff will share new ways of connection that will open up new channels of communication and healing for you.
This Certificated course will be offered starting in September 2014 there are 10 modules.
This is a dedicated time with several modalities. From Healing to Mediumship.
Introducing cutting edge healing, manifestation and understanding the science
of working in the Universal Realms.
You will be able to walk in to any situation with the confidence and clarity of knowing exactly how to handle any given situation.
We Are All Blessed!!